Nothing like that rush you get while riding on a  Yamaha VX Deluxe Jet Ski, add to that the beautiful SWFl water-scenic views, the wildlife and you get a perfect one of a life time experience.
Why Sunsplash Jetski Rentals?
Satisfaction Guarantee
We prioritize a safe and fun experience for all of our customers.
LOCATION:
18276 Cutlass Dr. Fort Myers Beach FL 33931
Longer Rental Time
You will enjoy it more with our rental times being from sunrise to sunset.
Ready to Book? Check Availability
ride in style with the best jet skis
Cruise from the Caloosahatchee River to the Gulf of Mexico on one of our new Yamaha VX Deluxe. As a safety measure, our key fobs will turn off the jet ski, in the case of the driver falling off the watercraft. Life vests will be provided at the time of the rental as required by law and for your protection.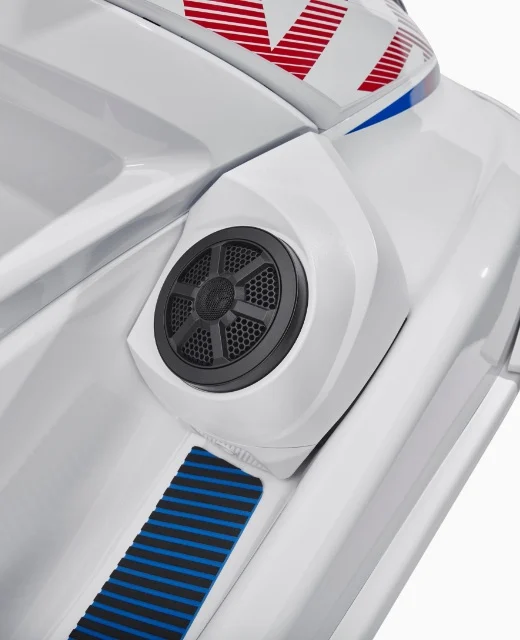 CUSTOM INTEGRATED VX® AUDIO SYSTEM
Factory-installed audio system that sounds as good as it looks. This Yamahas come equipped with  twin, 4½ inch waterproof marine speakers, integrated 2 channel (50 watts per channel) amplifier.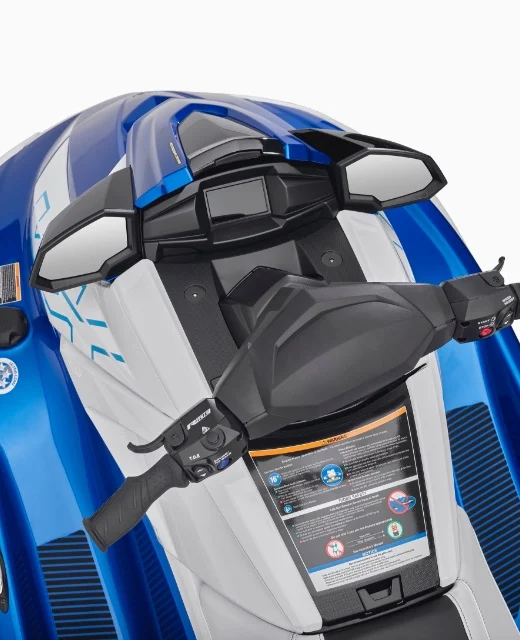 RIDE® THROTTLE CONTROL SYSTEM
Drivers switch from forward to neutral to reverse with one pull of the throttle resulting in easier deceleration, reversing and docking.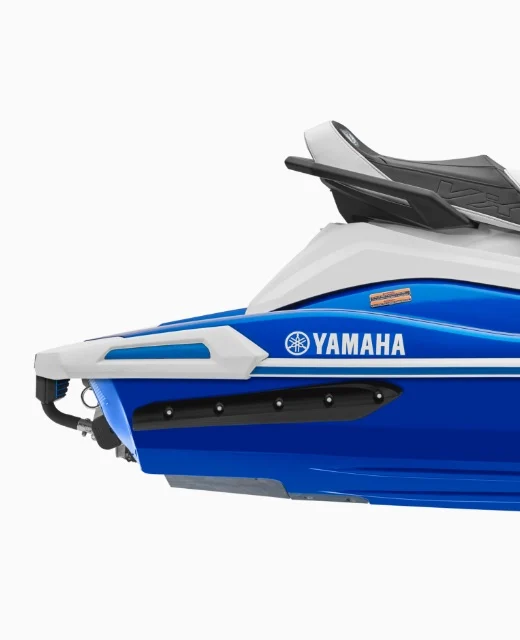 INNOVATIVE HULL AND DECK DESIGN
The deck design delivers improved ergonomics with deeper, wider, self-draining footwells and seat design that improves knee grip and overall comfort.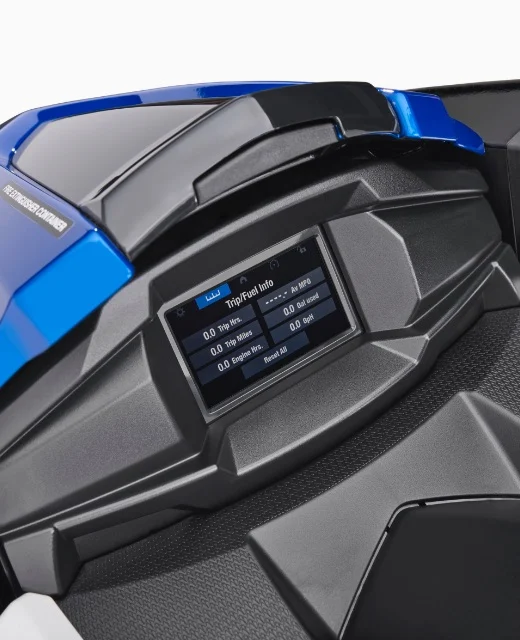 CONNEXT LCD DISPLAY
Features Drive Control for customizing your ride, and provides all vital display functions.
Ready to Book? Check Availability
Born on or after January 1st, 1988?
Anyone born on or after January 1st, 1988 is required by law to have a boating license permit to operate a personal watercraft in the state of Florida.
Boating License Requirement
Within the State of Florida a person must be 18 years of age to rent a jet ski and no person under 14 years of age may operate a jet ski.
Anyone born on or after January 1st, 1988 is required by law to have a boating license permit to operate a personal watercraft in the state of Florida. But don't worry! We provide a study guide and a link to a quick and easy online test.
For any special requests or any business inquiry, please fill out this form and we will get back to you as soon as possible.
100% recommend them ! Got 2 skis for 2 days price is way better and no boundary rental. Don't get stuck on the beach over paying for 1 mile of riding area ! Juan is awesome, super responsive for whatever you need
Jennifer Hollar
2023-07-07
My husband & I had so much fun! The 2-hour window was perfect for us, not too short & not too long. The water was perfect & the best weather! All the guys were so helpful & made the experience so much better. Even when I missed the part of the email about the additional fuel charge upon the return of the jet skis, they handled it in a professional manner. The fuel charge amount seemed really high & I believe it would be better to include gas in the initial price instead of getting hit after the fact.
Brittany Mejean
2023-07-07
Juan was awesome! Very informative and helpful and made my mothers and I first time jet skiing experience wonderful! Had a blast!
Had a great experience. Juan was very friendly very informative. 10 out of 10 would recommend. Very happy customer.
Excellent service! Hands down the best rental company around.
Had the best experience with this company. All day free roam was the best, was trapped in the middle of a storm on the way back and was brought back to safety by the professionals 🙂. This is not just any company but a reputable one who cares!!
We had a blast and definitely recommend Sunsplash to anyone looking to rent jet skis. Yamal made the whole experience awesome! He's very professional, knowledgeable, and easy-going. Will definitely rent again!
It was a great experience from reserving to getting on the Jet Ski. Sunsplash -Jet Ski of Cape Coral sent confirmation emails as well as a reminder day before then the morning of the reservation sent a text message with the address. The jet skis were in great shape had a blast we rented them for 4hrs will do it again.
We took the family out and had a great day on the jet skis. The staff was friendly, courteous, and had excellent communication. They explained everything we needed to know for a successful time on the water. We will visit again if we are in the area in the future.
Christopher Jacobs
2023-04-02
Guys were great! Little late showing up and they helped get my son's temporary boating license completed. Clear instructions and directions on where to go. Highly recommended!!!!